Back to About us
History
The Centre was founded by members of the Quaker movement in 1909 with the aim of including and involving people in learning activities and making sure that people were treated with equality and respect. A member of the Society of Friends remain on our democratically elected 'Council' of Trustees, made up of Centre members and representatives of community organisations with shared aims. Swarthmore is a not-for-profit registered charity, and a company limited by guarantee.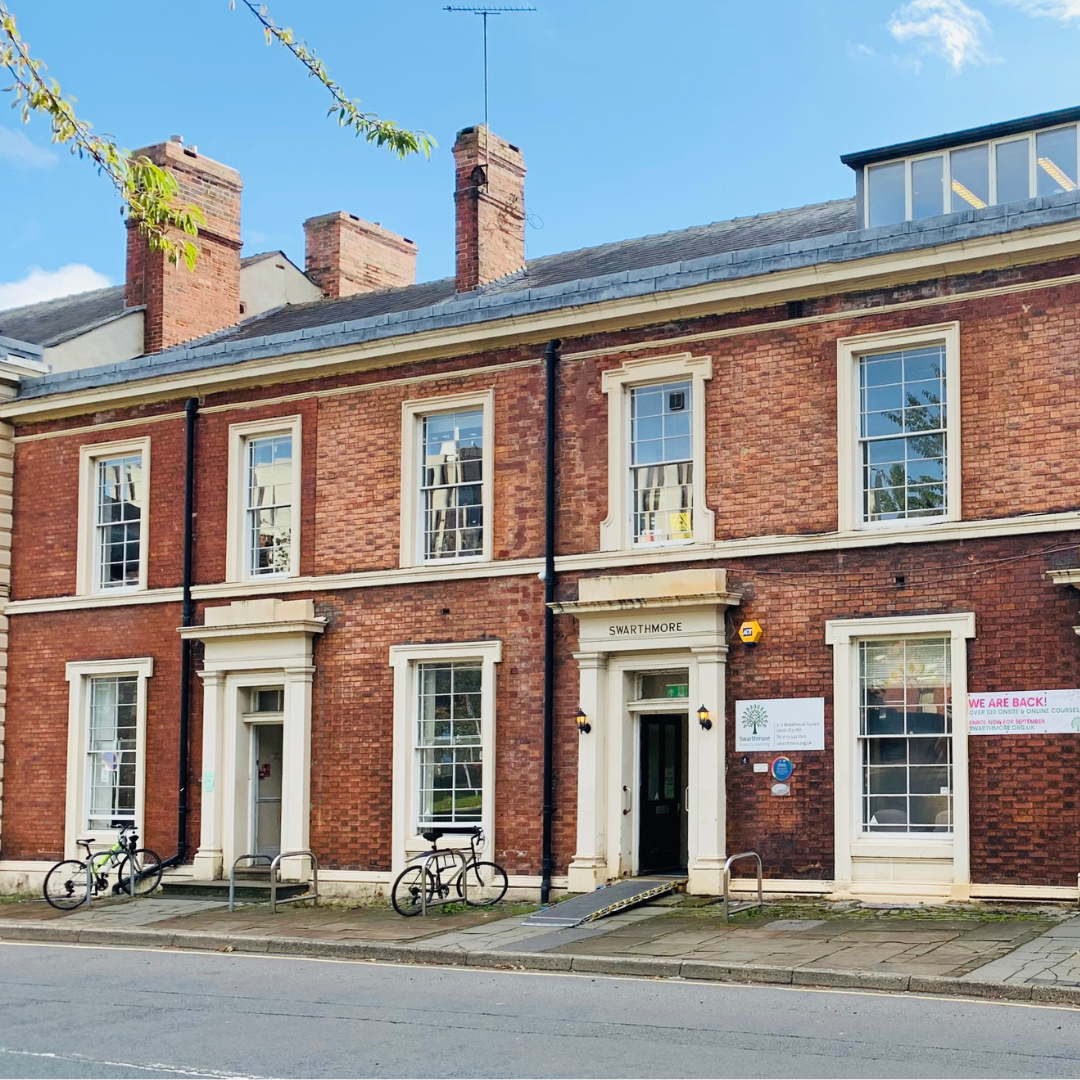 Our Grade II Listed Building has a fascinating history and is made up of six four-story terraced houses with additional dance hall and art studios to the rear. We have specialist facilities for pottery, jewellery, stained glass and sculpture, and the atmosphere is intentionally homely and informal. We also work within the local community on funded projects, including arts and 'Skills for Life' programmes.
Extraordinary Women on Blue Plaques
Ellen Heaton (1816–1894) was a philanthropist and art collector, best known for her patronage of art and friendships with members and associates of the Pre-Raphaelite Brotherhood and the influential art critic. John Ruskin. She was the daughter of Leeds bookseller John Heaton, whose bookshop was part of her childhood home on Briggate. Ellen's brother, John Deakin Heaton, is also commemorated with a Blue Plaque on Clarendon Road. As a young girl she found herself discouraged from continuing to study due to the prevailing societal opinions about the higher education of women but she found ways to continue her quest for knowledge by becoming a patron of the arts and joining the Leeds Philosophical and Literary Society, of which her brother was President for a time.
Swarthmore Education Centre, 6 Woodhouse Square
Unveiler: Ms. Rommi Smith – Poet, Performer, Teacher
Sponsors: Friends of Swarthmore Education Centre and Little Woodhouse Community Association
Read More
Swarthmore was established 114 years ago - 1909.
Rainbow plaques in Leeds
In 1971 Swarthmore became a safe space for LGBT+ friendly meetings to be held openly, with the Committee for Homosexual Equality hosting some of their meetings here.

We are rainbow plaque number 10 on the Leeds Civic Trust rainbow plaque trail.