Back to Room Hire
Exhibitions
We love to showcase and celebrate the local artists of Leeds.
We try to change the exhibition space every 6 weeks.
Book your next exhibition at Swarthmore.
Enquire to exhibit
Current Exhibition
"Beyond Chaos" exhibition now showing the artwork Ella Schofield and Adam Cox.
Take a Look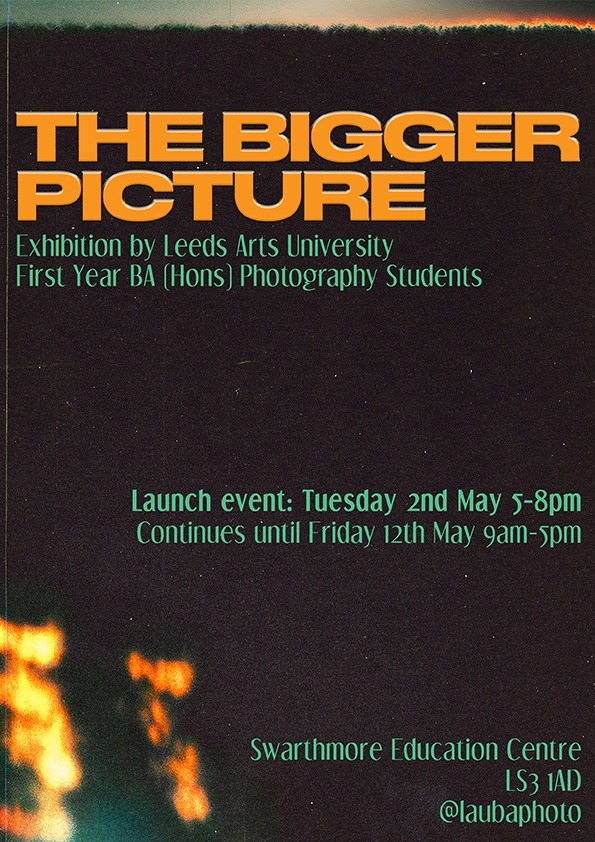 The Bigger Picture
THE BIGGER PICTURE is showcasing the First year BA (Hons) Photography students from Leeds Arts University!
I am an Artist
"I am an Artist" showcasing artists from @pyramid_arts
Exhibition 02-31 March 2023